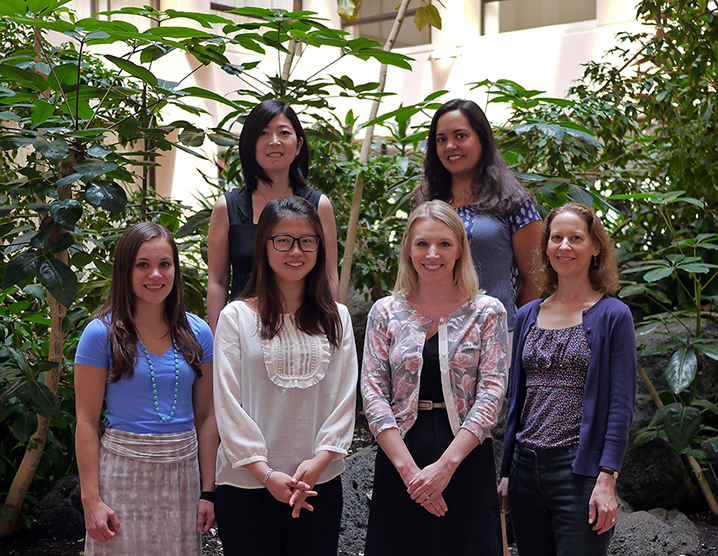 Director:

Karen Rudolph is a Professor in the Psychology Department at the University of Illinois, Urbana-Champaign. Dr. Rudolph received her PhD in Clinical Psychology from the University of California, Los Angeles.

The main goal of Dr. Rudolph's research is to understand why some youth are at risk for developing mental health problems such as depression, and how these problems influence youths' development. Guiding this research is the idea that depression results from interactions between characteristics of the youth and characteristics of their environments. For example, why are girls more likely to develop depression during the transition through puberty, and how can experiences with their family and peers amplify or decrease risk during this time? How do experiences with bullying at school influence youths' social goals, ability to respond effectively to stress, and psychological adjustment? How does depression affect youths' relationships with others? These questions are answered using a multi-method approach involving surveys, interviews, behavioral observations, performance-based tasks, and biological assessments (e.g., HPA axis and SNS functioning, fMRI).

The ultimate goal of this research is to determine how best to identify youth who might be at risk for developing depression and related mental health problems, and what effective strategies might be used to prevent the emergence or exacerbation of these problems. To achieve this goal, Dr. Rudolph and her students aim to understand how youth develop in the context of the family, peer group, and school environment.


Undergraduate Research Assistants: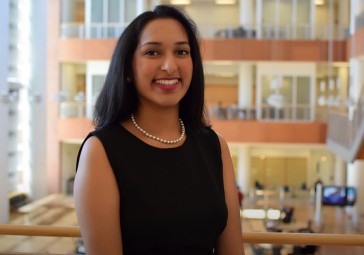 Divya Surabhi
Hello! My name is Divya Surabhi, and I am a developmental psychology major on the pre-med track. I joined FSL in Fall 2015. Under the guidance of Dr. Rudolph and Megan, I am writing an honors bachelors thesis on lifetime adversity and depression and how this may be influenced by cognitive appraisal of life stress. In the future, I hope to be a physician! A fun fact about me is that I've been singing for over 10 years, and I sing Indian classical, Western classical, opera, and Broadway!
I am from Hinsdale, IL. I am a Junior studying Clinical Psychology. I plan to be a therapist for substance abuse and mental health. This is my first semester in the Family Studies Lab.
I am a junior at the University of Illinois Laboratory High School. I am a native of Champaign, Illinois, and I'm interested in developmental psychology and language development. I joined the Family Studies Lab in the fall of 2017.
Hello! My name is Shaan Keswani and I am a sophomore majoring in Psychology with a clinical concentration and minoring in Spanish on the pre-med track. I am from Willowbrook, Illinois, and I joined the Family Studies Lab in the summer of 2017. In my free time, I enjoy playing soccer, video games, and spending time with friends and family.


Collaborators:
Mitch Prinstein, UNC, Chapel Hill

Graduate Alumni: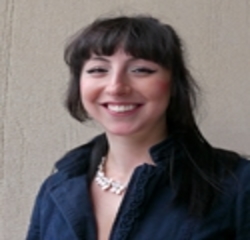 Monica Agoston Doxey
Monica is an intern at the University of Minnisota.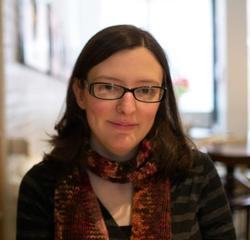 Jamie Abaied
Jamie is an Assistant Professor at the University of Vermont . Her research investigates the complex processes through which parents contribute to children's development, with a particular focus on parents' contributions to children's stress reactivity, coping, and psychopathology. She is also interested in the factors that contribute to parenting styles and behaviors over time. She primarily explores these topics in the context of children's exposure to stressful life events, such as peer victimization.

Megan Flynn
Megan is presently a Scientific Investigator at the Medica Research Institute in Minneapolis, MN. Megan received a BA in psychology from Yale University, and a PhD in clinical psychology from the University of Illinois at Urbana-Champaign. The central focus of Meganís research has been to identify neuropsychological, emotional, cognitive, interpersonal, and environmental determinants and consequences of youth depression. In particular, guided by a developmental psychopathology perspective, Megan has examined interactive effects and explanatory mechanisms across these domains that contribute to, and result from, depression during childhood and adolescence. Ultimately, this research may be used to inform depression-focused treatment, intervention, and prevention endeavors directed toward the promotion of healthy youth and families.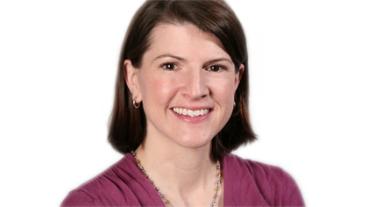 Colleen Conley
Colleen is an Associate Professor at Loyola University. Grounded in a developmental psychopathology perspective, her program of research is aimed at understanding pathways to psychological well- and ill-being in adolescence and emerging adulthood, particularly across developmental transitions. She investigates the characteristics, contexts, and mechanisms that place youth at elevated risk for psychosocial distress, as well as the processes and predictors of adjustment and well-being.


Sharon Lambert
Sharon is an Associate Professor at George Washington University. She is a clinical and community psychologist with specializations in developmental and quantitative psychology. Her primary research interests are understanding the nature and course of internalizing problems in urban and African American adolescents, and understanding how the different contexts of development, particularly the neighborhood environment, contribute to child and adolescent adjustment.


Post Doc Alumni:

Elisa Krackow
Elisa is an Associate Professor at West Virginia University Her research interests are in the area of clinical child psychology and developmental psychopathology. Special topics of interest include; eyewitness memory in children and adults including suggestibility, recovered/false memories, jurorís perceptions, and childhood depression, particularly cognitive biases and the intergenerational transmission from mothers to children.


Undergrad/post BA Alumni: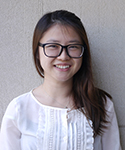 Xinran (April) Yu
April joined the Family Studies Lab as a 494 research assistant in 2012, completing an independent study on puberty and its implications on adolescents. She partook in administering surveys to children, data entry, data analyses and various other activities through which she acquired knowledge and skills for graduate school. April graduated from the University of Illinois at Urbana-Champaign with a B.S. in psychology and went on to pursue Master in Social work at U of I. She is now an intern in Asian Human Services in Chicago for her passion is to serve the immigrant youth and families with her knowledge about adolescent mental health.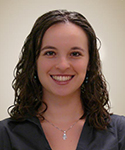 Elie Hessel
Elie is a graduate student in the clinical area at the University of Virginia. Her research interests include adolescent interpersonal relationships--including familial, peer, and romantic relationships--and how those relationships contribute to adaptive and maladaptive functioning. Her research uses both longitudinal and functional neuroimaging methodology to investigate the associations among emotion regulation, social relationships, and overall adjustment. She is currently working on her dissertation, which is investigating how interpersonal relationships contribute to emotion regulation, and how both interact to predict psychopathology and maladaptive functioning.

Hannah Bianco
Hannah is a graduate student in the Clinical Child program at the University of Denver. Her research focuses on parent-child interactions, socialization of coping, the effects of socioeconomic status and environmental stress on child mental health outcomes, and neurobiological processes that mediate risk for psychopathology.


Undergraduate research assistants gain knowledge and experience necessary for graduate school by taking PSYCH 290. Responsibilites include: administering surveys to children, accompanying research staff to playground observations and school visits, coding, data entry and various other activities.

If you are interested in becoming a research assistant (290 or 494) in the Family Studies Lab, please email Karen Rudolph at krudolph@illinois.edu


Many thanks to all of our current and past research assistants!