ALUMNI
GRADUATE ALUMNI: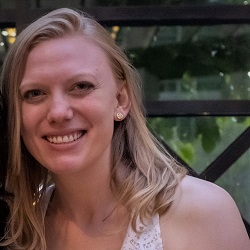 Megan Davis

Megan Davis is postdoctoral research associate at the University of North Carolina at Chapel Hill. She is interested in understanding how peer and environmental stress can affect adolescent neural and emotional development, and how this might put some youth at risk for developing psychological disorders like anxiety and depression during this period. The goal of this research is to better understand why some youth are more sensitive to the effects of adverse social experiences, and to identify factors that support better regulation of emotion. Ultimately, this research can be used to improve efforts to prevent and treat symptoms of anxiety and depression during adolescence.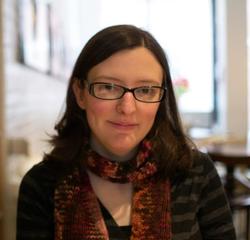 Jamie Abaied

Jamie is an Associate Professor at the University of Vermont. Her research investigates the complex processes through which parents contribute to children's development, with a particular focus on parents' contributions to children's stress reactivity, coping, and psychopathology. She is also interested in the factors that contribute to parenting styles and behaviors over time. She primarily explores these topics in the context of children's exposure to stressful life events, such as peer victimization.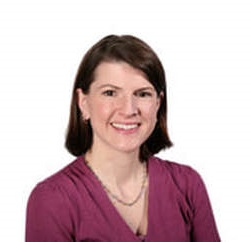 Colleen Conley
Colleen is an Associate Professor at Loyola University. Grounded in a developmental psychopathology perspective, her program of research is aimed at understanding pathways to psychological well- and ill-being in adolescence and emerging adulthood, particularly across developmental transitions. She investigates the characteristics, contexts, and mechanisms that place youth at elevated risk for psychosocial distress, as well as the processes and predictors of adjustment and well-being.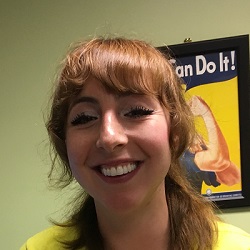 Monica Agoston Doxey

Monica is a pediatric psychologist at Children's Healthcare of Atlanta and Adjunct Assistant Professor at Emory School of Medicine. Monica's position is primarily clinical and she see patients in an inpatient setting to support pain management and coping after acute illness and/or injury. She also is conducting research on interventions aimed at increasing patients' confidence and ability to implement effective coping around surgery and pain management, as well as increasing patients' perception of social support around surgery. Another area of interest is the relationship between pain and traumatic stress due to acute injury.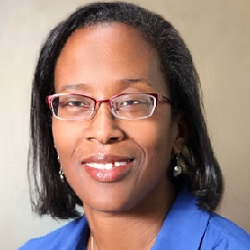 Sharon Lambert
Sharon is an Associate Professor at George Washington University. She is a clinical and community psychologist with specializations in developmental and quantitative psychology. Her primary research interests are understanding the nature and course of internalizing problems in urban and African American adolescents, and understanding how the different contexts of development, particularly the neighborhood environment, contribute to child and adolescent adjustment.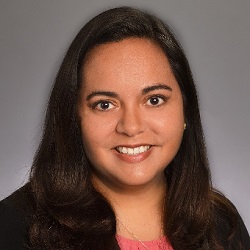 Nikki Llewellyn

Nikki is the Manager of Research Projects for Evaluation and Continuous Improvement at the NIH's Georgia Clinical and Translational Science Alliance based at Emory University. Her work centers on evaluating the impact of health science research in terms of efficiency, influence, and reach. She is particularly interested in trajectories of growth and development in research programs over time.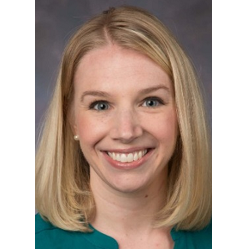 Jennifer Monti

Jennifer is employed by the American Academy of Pediatrics, where she works on quality improvement initiatives aimed at improving pediatric care and patient outcomes. In her role as Manager of Quality Analytics, Jennifer designs the measurement and data collection processes for multi-state improvement initiatives and manages project data analysis and reporting. Prior to her current position, Jennifer completed a post-doctoral fellowship at Nationwide Children's Hospital where her work focused on mental health outcomes in pediatric populations.
POST DOC ALUMNI: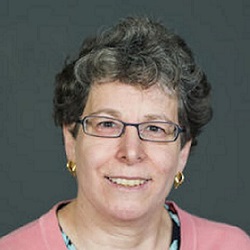 Elisa Krackow
Elisa is an Associate Professor at West Virginia University Her research interests are in the area of clinical child psychology and developmental psychopathology. Special topics of interest include; eyewitness memory in children and adults including suggestibility, recovered/false memories, juror's perceptions, and childhood depression, particularly cognitive biases and the intergenerational transmission from mothers to children.
POST BA ALUMNI: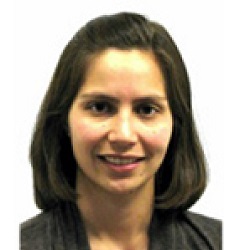 Hannah Bianco

Hannah Bianco completed her PhD at the University of Denver, and is currently a psychologist resident at the Children's Program in Portland, OR. Her research focuses on parent-child interactions, socialization of coping, the effects of socioeconomic status and environmental stress on child mental health outcomes, and neurobiological processes that mediate risk for psychopathology.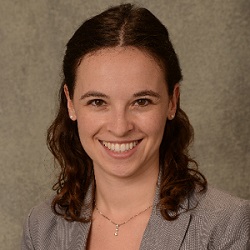 Elie Hessel


Elie completed her Ph.D at the University of Virginia, where she did research on adolescent emotion regulation and interpersonal relationships. Following an internship in clinical/pediatric psychology at the University of North Carolina School and a Post-Doctoral Fellowship at Children's Hospital Colorado in Pediatric Oncology, she took a position as an Assistant Professor of Psychiatry/Pediatric Psychologist at University of Colorado/ Children's Hospital Colorado working with children and their families who are in need of or have recently undergone solid organ transplants. Elie currently works as a Pediatric Psychologist at Nemours Children's Hospital in Orlando, Florida.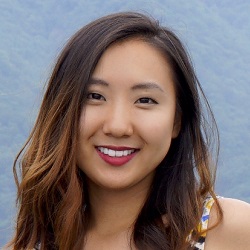 Yuji Kim

Yuji is a graduate student in the Clinical Psychology doctorate program at the University of North Carolina at Greensboro. Her research examines both risk and resilience processes involved in the development of internalizing disorders in youth. Specifically, she is interested in both individual differences as well as interpersonal relationships as moderators and mediators of risk for psychopathology. She currently working on her master's thesis, which is a longitudinal examination of the moderating role of parental emotion socialization and race in the link between negative emotionality and emotion regulation in adolescence.

Jillian Dodson


Jillian is a graduate student in the Clinical Psychology doctorate program at the University of Tennessee at Knoxville. Her research broadly examines risk and resilience factors among under-resourced children and adolescents. More specifically, Jillian is interested in how these factors inform school or community-based interventions supporting at-risk youth, particularly those experiencing peer victimization.










UNDERGRADUATE ALUMNI:

Cheyenne Petersen
Elizabeth MacDonald
Julia Morrison
Julia Friedland
Alana Korzonas
Samantha Nardella
Carter Ciesemier
Cali Joyce
Katelynn Moser
Andi Garcia
Kayi Hui
Reyna Lute
Lauren Murphy
Heather Ross
Divya Surabhi
Xinran (April) Yu